5 reasons to buy my NC500 guide book...
I recently launched my 'North Coast 500 – The Road Trip of a Lifetime guide book' and so you may be thinking, Robbie – why should I spend my hard earned money buying your book instead of any other NC500 guide book? 
So that's actually a good question and one I'm hopefully going to answer for you right now…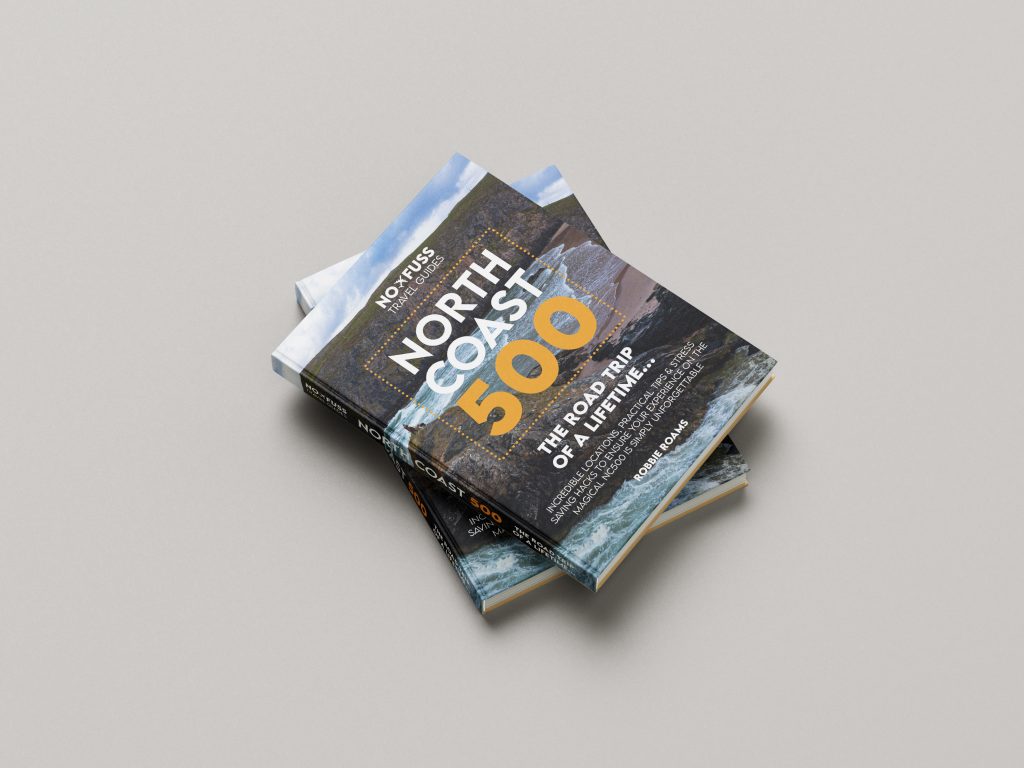 1. It has a whole section about planning your trip...
The first chunk of the book is entirely dedicated to 'planning your trip'. So, I've done the NC500 multiple times and planning is by far the most important process to make the most of your North Coast 500 adventure. Yes, you may be able to wing it in the quieter months, but seriously, you're gonna miss out on some of the best locations and sights! My NC500 guide book is practical, informal and does all the hard work for you. This planning section is pretty damn useful and other guide books don't have anything like it. Examples of what you can find in the planning section…
Budgeting
How long to go for?
Where to stay?
What time of year to go?
Can you bring your dog?
What wildlife can you spot?
What mode of transport to take?
How to make your plan?
Multiple sample itineraries
Itinerary templates to write your own
2. It doesn't beat about the bush...
If you ever watched any of my Youtube videos, then you know I'm all about 'no fuss' and the same applies to the 'No Fuss' NC500 Guide Book. So you'll get all of the important information and practical tips in a concise manner. I've also designed the NC500 guide book in a logical way to make it simple and easy to follow. 
3. You can take it with you!
The book is ideal to read and plan your trip with before you go, but also, to bring with you for tips along the way. The neat and compact size of the NC500 guide book allows it to slide into your glovebox or dashboard for easy access. It also has a laminated cover just in case you spill a hot chocolate or whiskey (I ain't judging). So yeah, take it with you.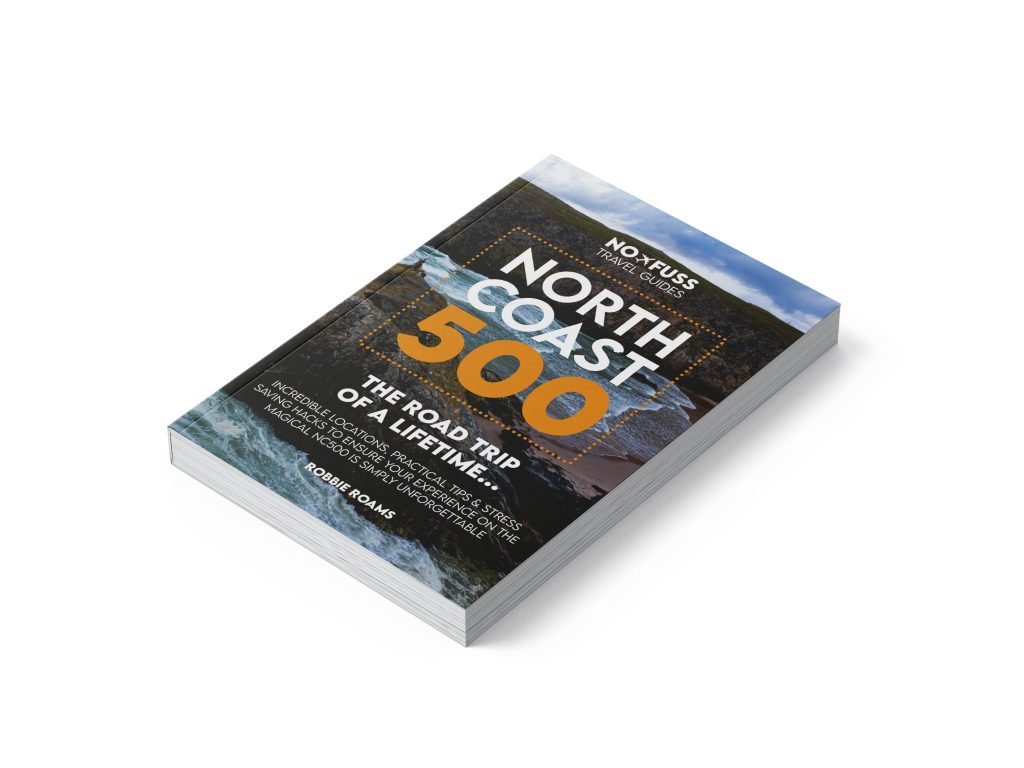 4. It contains a lot of photos...
For the big kids who just want to skip to the pictures! Seriously though when I've read guide books in the past, I haven't appreciated the text to photo ratio. Guide books are about inspiring readers as much as they are providing important information. Therefore, I'd like to think my book does both. I'm actually really proud how the photos of turned out, also about 95% of them are my own (sorry I had to get a few extra for locations where mine sucked). So please enjoy the photos and I hope they help you make up your mind about which locations you'd like to go along the NC500.   
5. It has some funny stories in it!
When I say funny, that's kind of subjective (you might think they're pants), but the guide book does offer a few of my personal highlights and stories which I think helps you get a better idea of what to expect along the route. Most guidebooks are purely information based, whereas, my guide book has information and a personal touch which I know I appreciate as a reader. 
Go and check out the guide book product page where there's more information about what to expect from the book. You can also drop me an email if you have any questions about the book. In conclusion, there are a couple of decent NC500 guide books out there for sure, but I think mine could well be the one you need! Once again, thanks for reading and enjoy your trip on the incredible North Coast 500!